Third order for Irizar e-mobility from Madrid. 20 electric buses to come
Irizar e-mobility signed a new contract with the Municipal Transport Company of Madrid (EMT Madrid) to supply 20 battery-electric 12-metre Irizar ie bus units and thus bringing to 55 the number of Irizar zero emission buses in the fleet.  This is the third time that EMT Madrid has entrusted Irizar e-mobility for the renewal of […]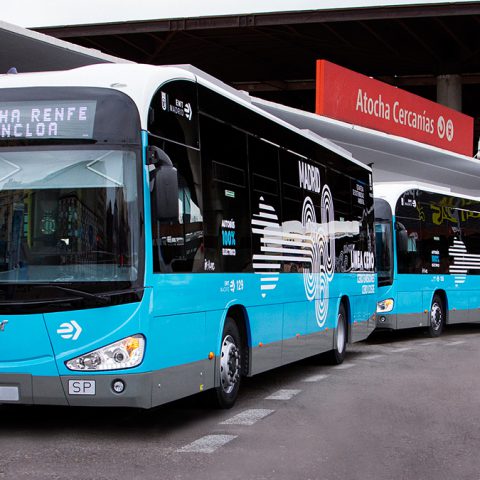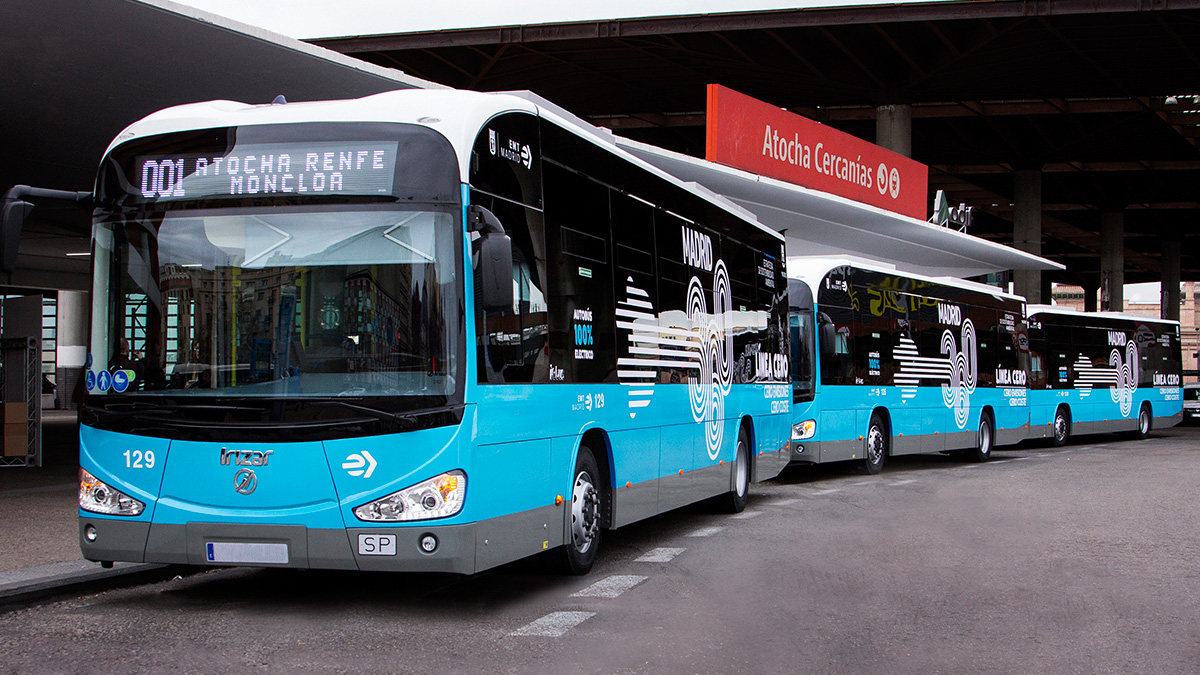 Irizar e-mobility signed a new contract with the Municipal Transport Company of Madrid (EMT Madrid) to supply 20 battery-electric 12-metre Irizar ie bus units and thus bringing to 55 the number of Irizar zero emission buses in the fleet.  This is the third time that EMT Madrid has entrusted Irizar e-mobility for the renewal of its bus fleet to electric vehicles. The contract also includes the supply of 20 interoperable chargers, developed and manufactured by the Irizar Group. The same model of Irizar electric bus has been ordered by the Spanish operator in June 2019. Also 15 BYD e-buses run in the city.
This year the company, whose electric bus portfolio is made of the Irizar ie bus (the range has been updated in late 2019) and the Irizar ie tram, got significants order from Orlèans, in France, and its second commercial successes in Germany, namely Frankfurt (after supplying 10 vehicles in Dusseldorf). Soon Irizar ie bus vehicles will be operational in Genoa (Italy).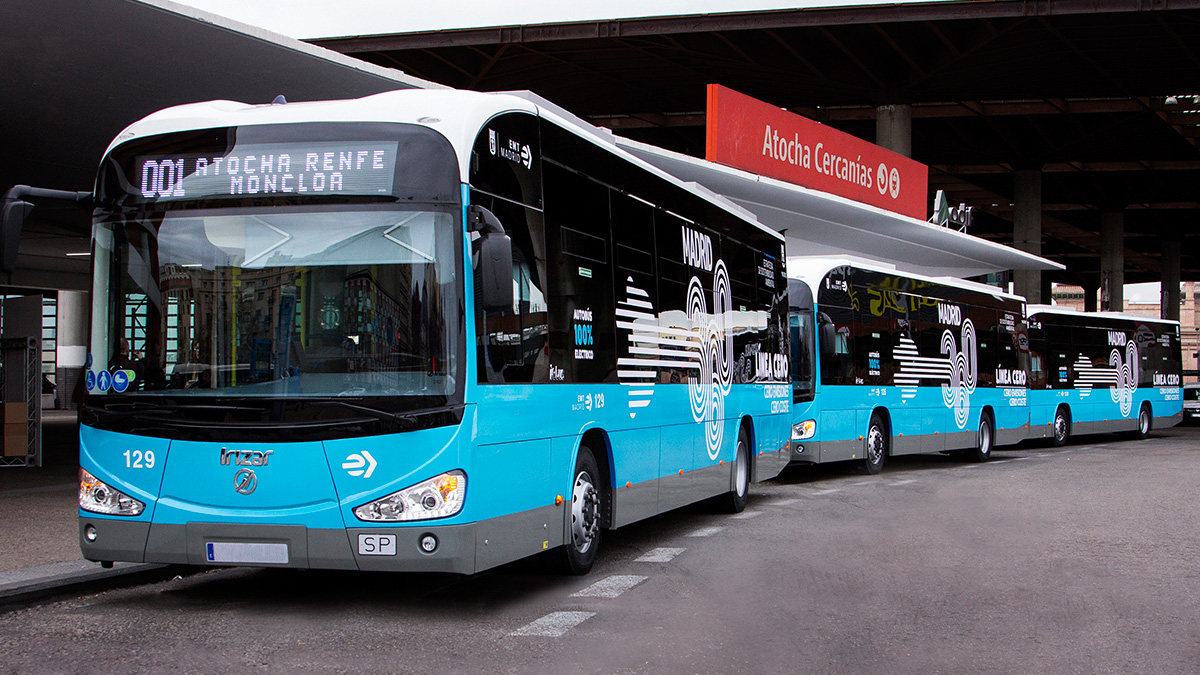 Irizar e-mobility in Madrid, several innovations for the ie bus
EMT Madrid set an ambitious plan to switch one third of its bus fleet to electricity by 2027 (it means around 700 vehicles). The remaining two thirds will be running on gas.
The chosen model will be the new generation of the Irizar 12-metre ie bus, a vehicle that incorporates a range of innovations including weight reduction, optimization of space, more passenger capacity and new technology batteries, all developed and manufactured by Irizar.
The vehicles have a range of 220 km (stated by the manufacturer) and have 2 doors, 28 seats, 1 driver's seat and two wheelchair spaces. They are fitted with technology developed by the Irizar Group in electronics, communications and the main components and systems. The batteries are also Irizar proprietary technology and meet the latest European rules on electrical, thermal and mechanical safety: R100.v2, R10.v5 and UN38.3.
For charging, Irizar will supply 20 interoperable 100 kW chargers that will charge the vehicles overnight using a Combo 2 plug in charging socket.
Irizar e-mobility in Madrid, focus on after-sales service
Irizar e-mobility aims to guarantee a quality after-sales service by making its own technicians available at EMT Madrid facilities to provide service for the Irizar electric buses that operate in the city.
In the words of Imanol Rego, newly appointed General Manager of Irizar e-mobility, "Madrid is being a benchmark city in the electrification of public transport and we are very proud to be part of this transformation. This is the third time they have trusted our electromobility solutions. EMT Madrid has become our partner in the electrification of the bus fleet. Our relationship with them is based on the trust acquired throughout several successful years of work".
Irizar e-mobility, a plant dedicated to e-buses
It is worth mentioning that Irizar e-mobility has inaugurated in 2018 the first factory in Europe for electromobility solutions, designed and manufactured based on eco-sustainability concepts with a type A energy efficiency certificate, the maximum available in Europe… It includes a warehouse and domestic water heating system that works by using the surplus steam from a company located in the adjoining plot.
The Irizar Group develops and manufactures its own batteries, under a partnership agreement signed with the Basque Energy Agency and Respol. It also offers a second life for its batteries, so that they can be reused at the end of their life-cycle in the buses, as storage components in recharging stations for electric vehicles in Repsol service stations, together with the power electronics associated with their use.