EvoBus, MAN, Iveco Bus, ZF, BYD at the forefront: our report from the UITP 2023 Summit
EvoBus showcased the eCitaro fuel cell version at the UITP Global Public Transport Summit 2023. They also announced the establishment of a new division dedicated to charging infrastructure. Meanwhile, MAN made a firm statement that there will be no diesel Euro 7 urban bus in the group's offer. Iveco Bus unveiled the Crossway LE Elec. […]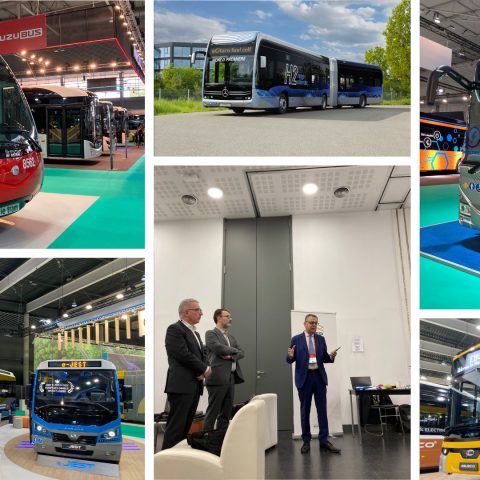 EvoBus showcased the eCitaro fuel cell version at the UITP Global Public Transport Summit 2023. They also announced the establishment of a new division dedicated to charging infrastructure. Meanwhile, MAN made a firm statement that there will be no diesel Euro 7 urban bus in the group's offer. Iveco Bus unveiled the Crossway LE Elec. Among the attendees at the exhibition were Solaris, Van Hool, Isuzu, Otokar, Irizar e-mobility, Karsan, Scania, ZF, Ebusco, VDL and BYD, which introduced a brand-new model, built by Castrosua and targeted for the Spanish market. Below is our full report.
Daimler Buses new subsidiary for infrastructure
Not just the presentation of the new fuel cell version of the eCitaro: Daimler Buses has took the opportunity of UITP Summit to announced the establishment of a new wholly owned subsidiary. Daimler Buses Solutions GmbH specializes in designing and building e-infrastructure. "Existing expertise is being pooled in the subsidiary. Its stand-alone status and entrepreneurial freedom provide for fast growth and short decision-making processes, just like a start-up", the group announced.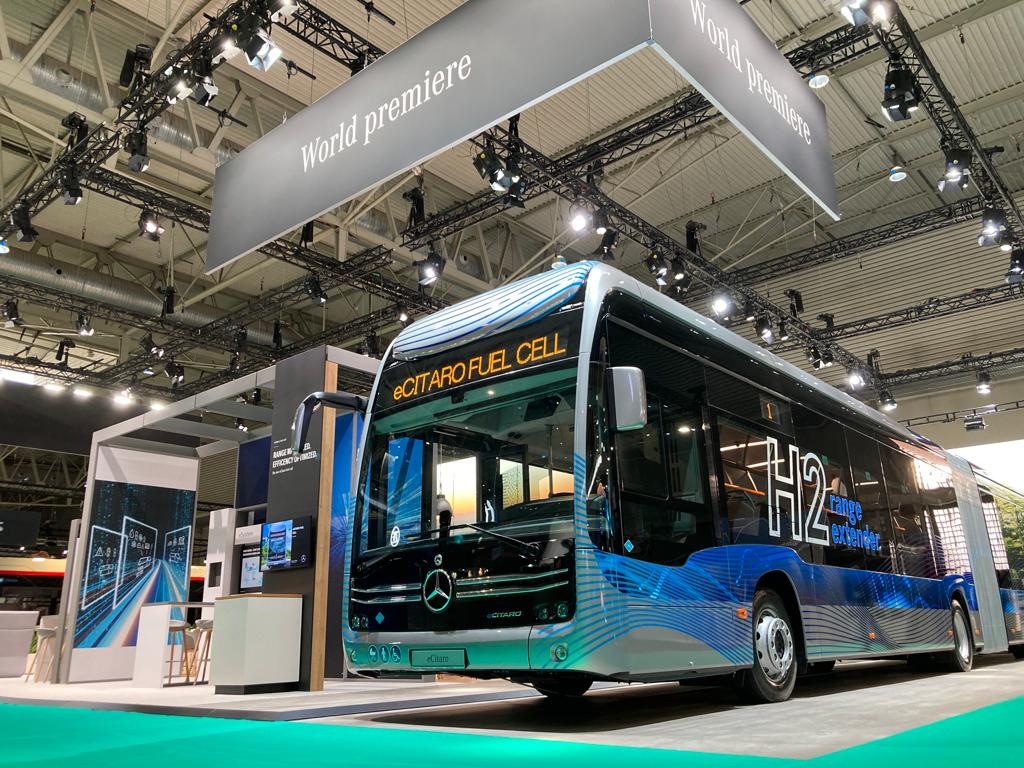 Dietrich Müller (51), former head of e‑systems at Daimler Buses, is taking over as managing director at Daimler Buses Solutions GmbH. Till Oberwörder, CEO of Daimler Buses, Mirko Sgodda, Head of Marketing, Sales and Customer Services at Daimler Buses and Dietrich Müller announced this at the UITP Global Public Transportation Summit in Barcelona today, 5th June.
MAN: Euro 7 for city buses? No, thanks
Sharp announcement from MAN: the group will not upgrade its urban range to the Euro 7 standard. From 2027 onwards, the focus will be on electric, strictly battery-powered.
"In 2030 we will not sell any combustion engine city bus in Europe. Euro 7 standards put OEMs in a difficult situation: it's not possible to develop Euro 7 for the whole range, investments for the Class I segment would never been recouped. Looking at the evolution of the city bus market in Europe, we don't see gas drivetrains to have a market in the future. We see room for fuel cell buses but no more than 10 per cent of the bus market" stated Heinz Kiess, Head of Product Marketing Bus, MAN Truck & Bus, during a press conference held today, 4th June, in Barcelona, prior to UITP Summit kick-off.
What about MAN roadmap for zero-emission? Next step will be the electrification of Low Entry products in Class I and Class II. With news coming by end of the year (read: Busworld).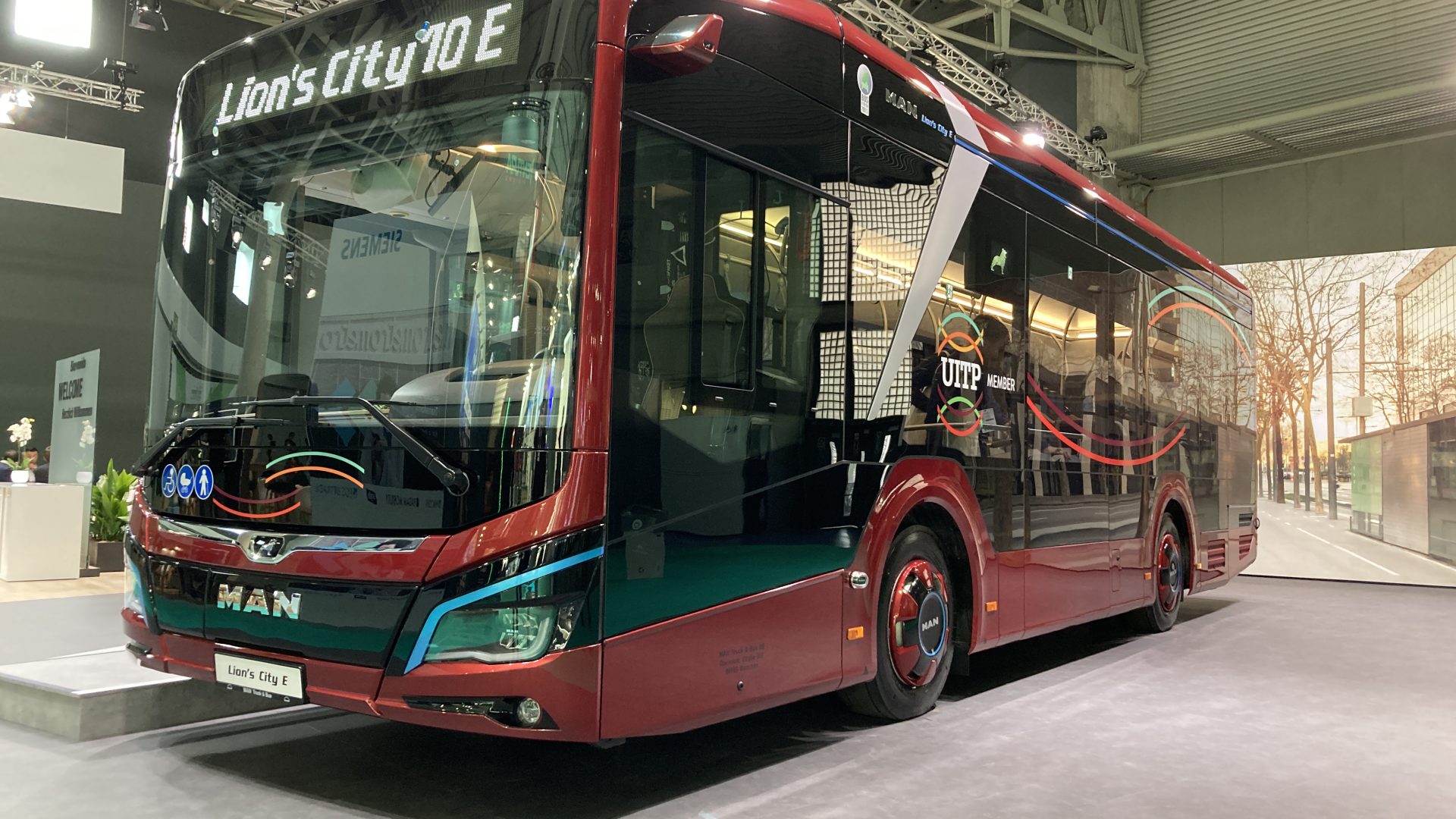 Karsan at UITP Summit 2023: ready to enter the Japanes market
"For 2023, our goal in the European market is to double our sales from the previous year. In addition, we are targeting the sale of 100 e-Jest units in North America. Furthermore, in December 2023, we plan to enter the Japanese market. By the end of this year, we will commence the production of a right-hand version of the e-jest. We also have plans to expand into other right-hand drive markets in the future", stated Okan Baş, Karsan's CEO.
Iveco Bus: e-mobility in the spotlight
The zero-emission mobility solutions by Iveco Bus was esaltated in a 400 m² booth, where the company showcased the new 13-meter all-electric Crossway Low Entry suburban and a 9.5-meter E-WAY battery-powered midibus. Completing the booth was an Energy Mobility Solutions corner dedicated to the digital and fleet management services provided by the manufacturer.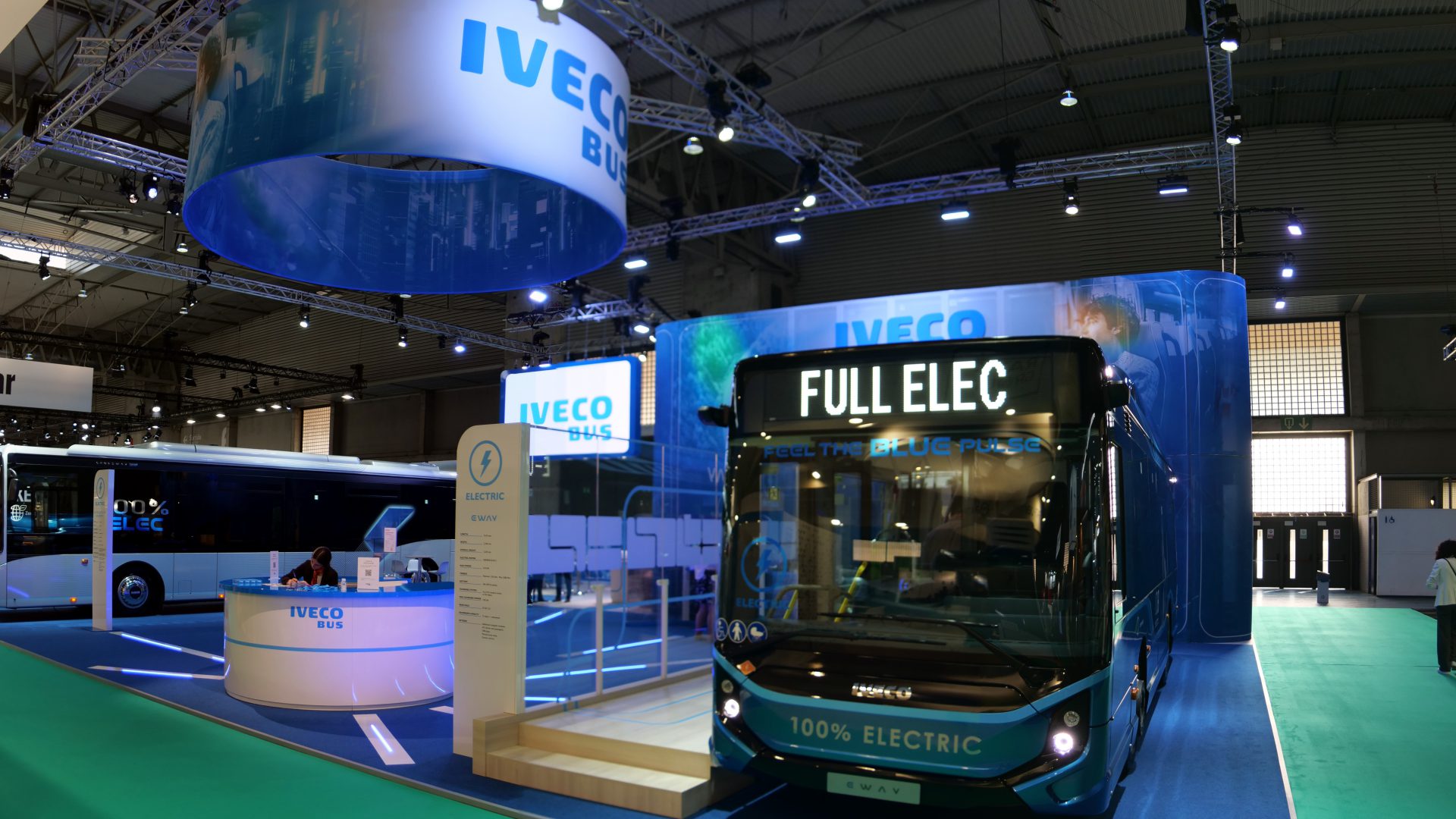 Solaris: ZE intercity bus range in the spotlight
"We are aiming at intercity zero-emission bus market and at North American market. Plan is to have an intercity range in production in 2025-26", said Solaris Bus & Coach CEO Javier Iriarte.
Solaris is attending the expo in Barcelona with its 3,000th zero-emission bus (counting together contracted and delivered vehicles). The vehicles has the livery of TMB Barcelona.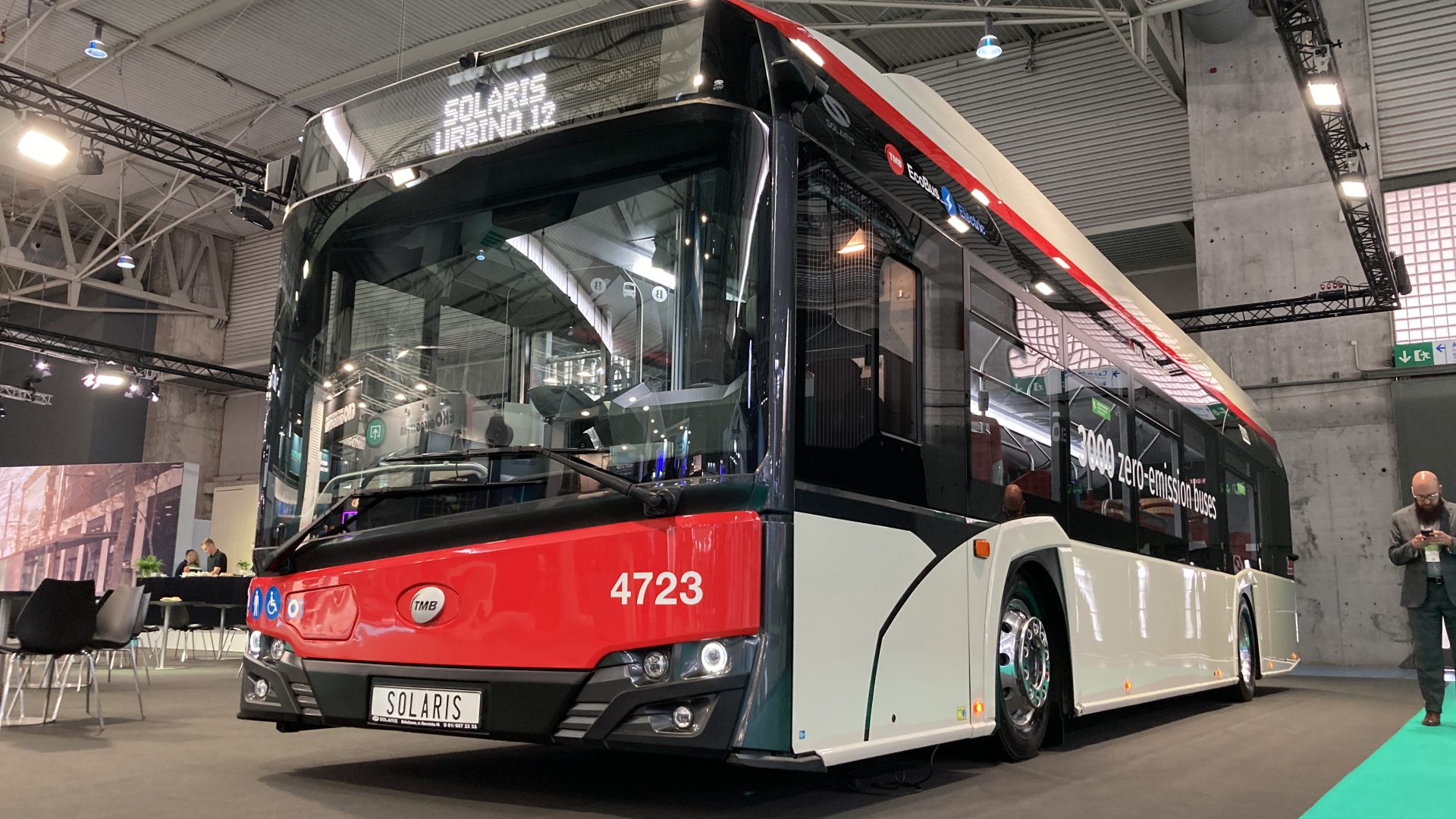 Indcar – Bluebus: new cooperation is born
Indcar has become exclusive distributor of the Bluebus 6 m minibus in Spain and Italy. The two companies were exhibiting together in Barcelona. And on the final day of the expo a demo vehicle was handed over to TMB Barcelona for a 3-months test in the city.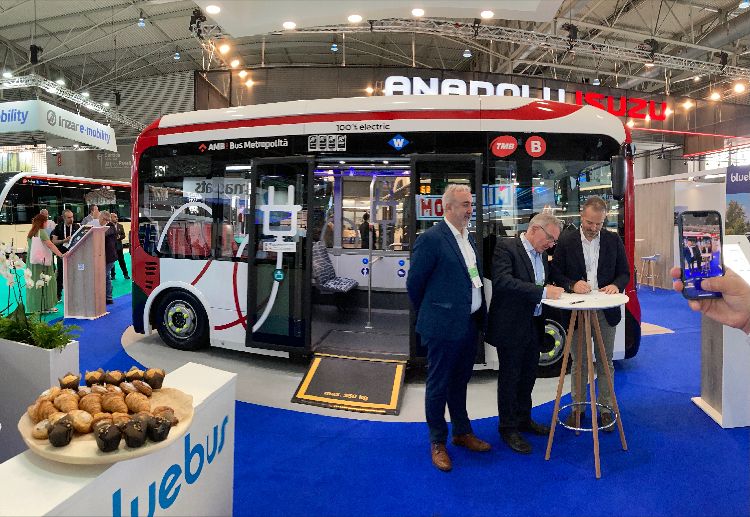 BYD in Barcelona with two news
BYD showcases two of its latest eBus innovations at UITP 2023 from Stand 7G 100 in Hall 7. On display is the all-new BYD eBus B19 (18.75-metre) and the first ever customised BYD-Castrosua 12-metre eBus, equipped with BYD advanced chassis and Castrosua NELEC body, following a joint manufacturing announced in last autumn 2022.
Safra with retrofitted H2-powered coach
French Safra is presenting a hydrogen retrofitted coach. The coach has been equipped with a H2-PACK kit, a retrofit kit that transforms a combustion-powered intercity coach into a zero-emission vehicle.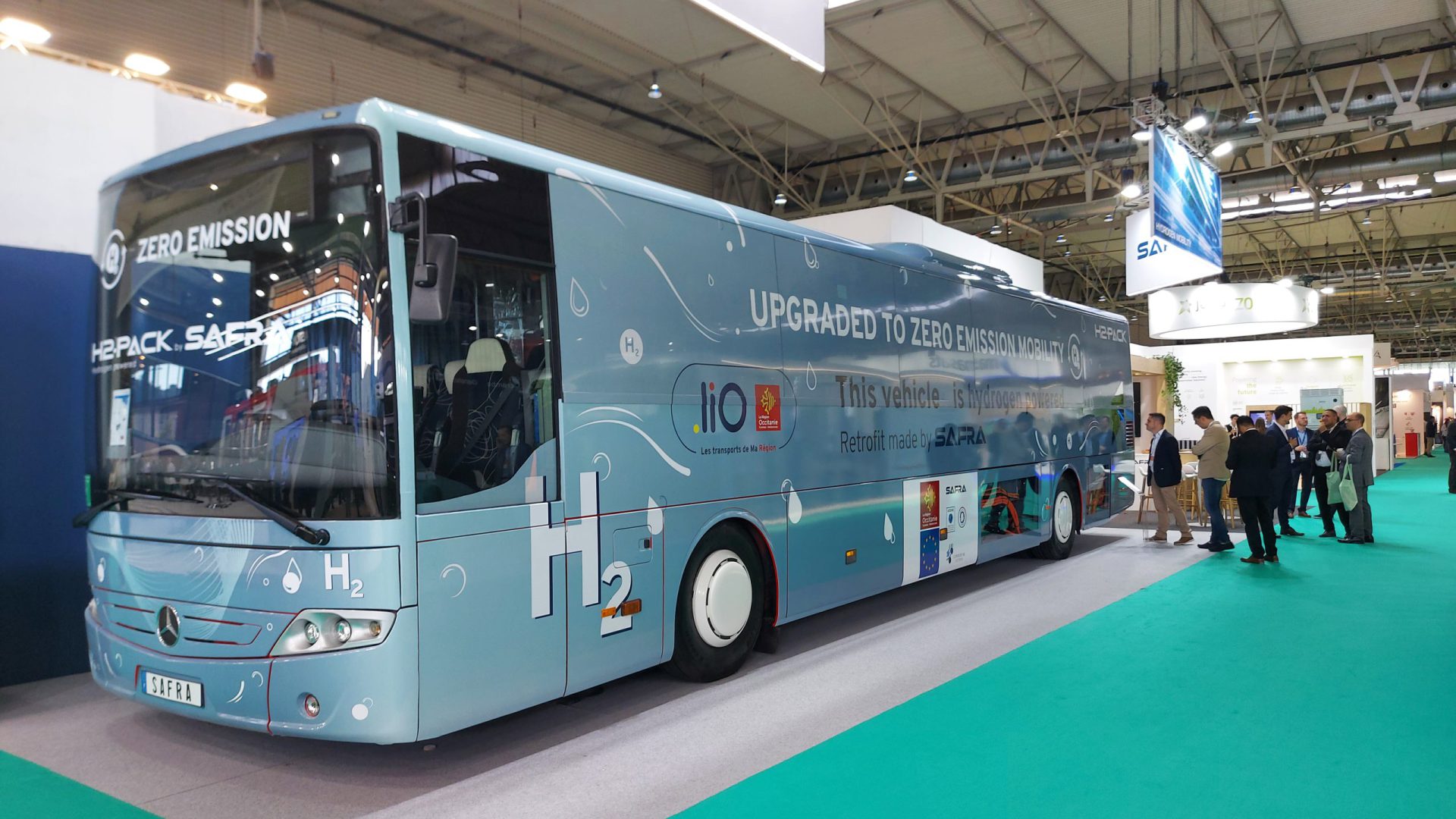 The H2-PACK retrofit kit presented at the UITP show is entirely designed and assembled by Safra itself. The kit enables the vehicle's diesel engine to be converted to a zero-emission hydrogen-electric powertrain. The diesel engine is replaced by a 350 kW Dana electric motor, powered by a 100 kW (70 kw useful) Plastic Omnium fuel cell.
ABB launches new fleet charging solution
ABB E-mobility has unveiled its new HVC360 fleet charging solution, set to be available in CE and UL markets at the end of September 2023.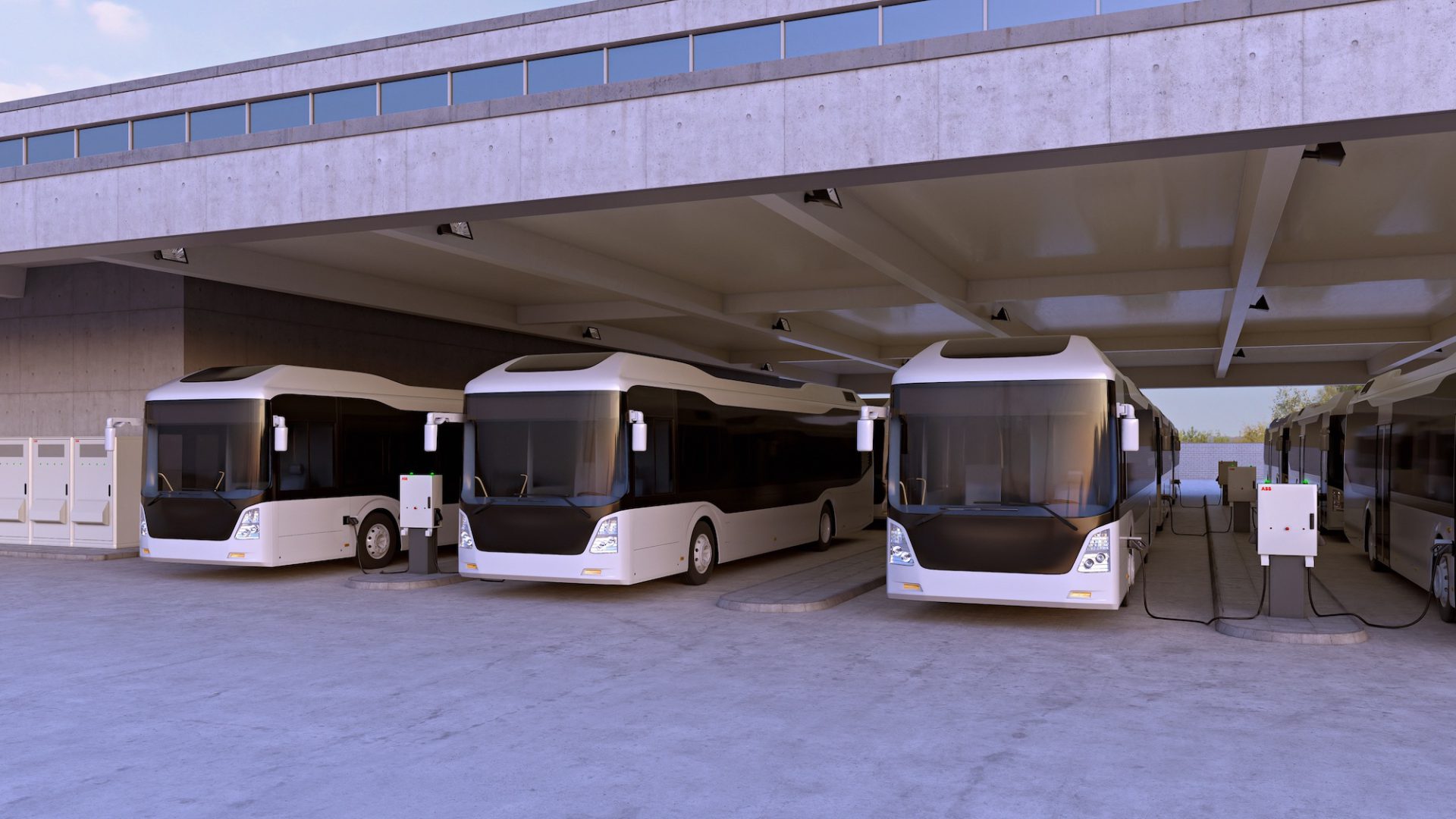 With rapid rise comes significant demand for more flexible and efficient charging solutions to enable e-bus fleets to keep running from the space-restricted urban depots where they are often based. ABB E-mobility's new HVC360 power cabinet represents a big step in helping to deliver the crucial solution for depot charging, embracing the complexities of fleet operations rather than forcing them to adapt.
Renée Amilcar elected as President of UITP
Renée Amilcar, the General Manager of Transit Services at OC Transpo, City of Ottawa, has been elected as the new President of the International Association of Public Transport (UITP).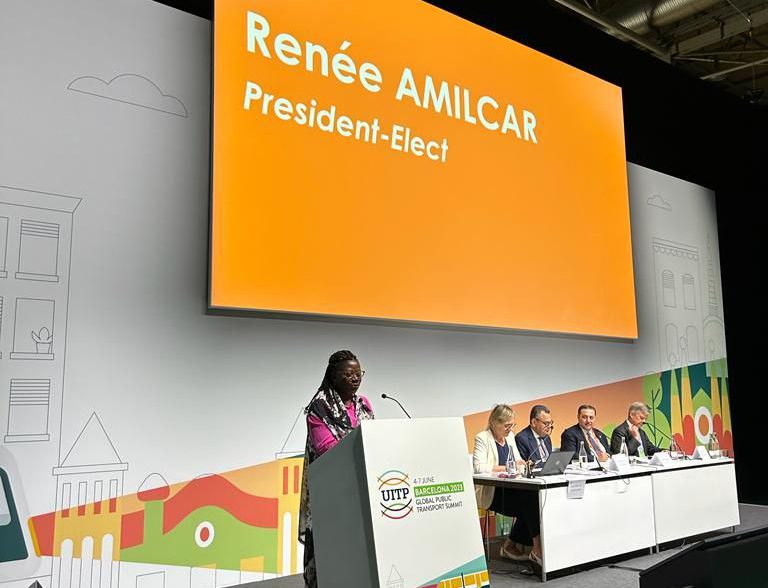 The official announcement came during the association's General Assembly held today 4th June 2023, marking the start of a new era of leadership for UITP. "Renée's term in office begins in the following days, once our Summit concludes", UITP shared on Linkedin.
The city of Ottawa has the goals of reducing GHG emissions by 100% by 2040 and that of having a fully zero-emission bus fleet by 2036. Earlier this year it was announced that the city of Ottawa is going to deploy 350 zero emission buses thanks to federal funding. Before that, In June 2021 the Canada Infrastructure Bank (CIB) committed up to $400 million in the City of Ottawa's 450 zero-emission bus expansion.